Simpli has designed and developed technology for providing super-simplified display panel experiences. Our products and services address needs as diverse as mobile advertising displays, medical / healthcare applications, solutions for seniors and solutions for transportation and heavy industry.
We have both existing products that can be adapted to your needs, and offer custom development services using our dedicated team of expert developers, hardware engineering and test resources.
Our service offerings currently concentrate on advertising and healthcare applications for dedicated devices, as well as some work in transportation and heavy industry.
Our existing products include:
Media
Simpli's Media platform allows complex management of media to be displayed on mobile advertising displays and kiosks:
‣  Sequencing and scheduling of advertisements on displays, groups of displays and according to various parameters including time of day, location etc.
‣  Control of advertising displays and their systems to ensure they are running the latest software.
‣  Location of advertising displays, and modification of displayed advertisements according to location.
‣  Detailed reporting of what advertising impressions were played and where.
‣  Supports images, videos and animations.
More details coming soon.
Last Mile
Last Mile is an LTL (less-than-load) delivery system allowing clients to recruit drivers to deliver items from distribution centres to end customers (the "last mile"):
‣  Entering and organizing of delivery jobs according to size / weight / type of package to be delivered.
‣  Advertising of available jobs to suitable driver candidates who indicate that they are available.
‣  Management of job bidding and acceptance.
‣  Direction of drivers to origin (distribution point) and management of collection process.
‣  Direction of drivers to destination (end customer location) and management of delivery process.
‣  Management of instant driver payments.
More details coming soon.
Simpli-CC
Simpli's Client Control platform  which enables the creation of mobile environments that are safe, simple and secure. With SimpliCC, cost-effective mobile management and communications can be a reality for your operation:.
‣  Other mobile device management (MDM) systems only monitor devices, whereas SimpliCC completely transforms a standard Android™ devicetablet into a dedicated, controlled systemdevice that loads only the tools and applications required for your specific needs.
‣  Best of all, SimpliCC takes the complexity out of mobile user management, as all system and software settings and updates are securely configured and managed by an administrator. This means a simpler, trouble-free, and more productive experience for your mobile users.
‣  Get even more out of the SimpliCC platform. With the optional CC-Assist remote support package, employees or customers can benefit from remote assistance, training, two-way communications, and built-in video calling features.
Teedo
Teedo is a dedicated tablet solution tailored to seniors and their trusted helpers. It removes all the IT nonsense from daily use of the tablet and allows trusted helpers to support and maintain contact with their loved ones (especially important during the current pandemic emergency):
‣  Sharing photos, easy feedback.
‣  Video and audio calls, easy to use.
‣  Medication reminders, alerts and notes to refer to.
‣  Notifications and reminders of appointments.
‣  Colour and controls on-screen tailored to seniors.
‣  Wireless charging – no need to fiddle with plugs.
‣  Remote help from their trusted helper – remote point and show during call.
SIMPLI-CC
---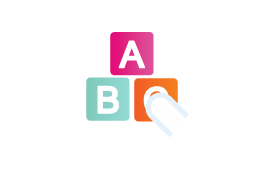 Simple
One touch video and voice calling to relevant support resources

One screen to enable and manage device

Automatic and unattended Application and OS software updates

Uses your existing business apps or Simpli's super simple configurable user interface app as appropriate

Remotely support users in the field with remote view, audio bridge and ability to point at screen elements remotely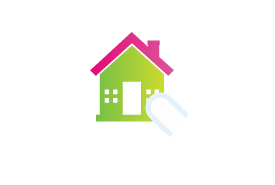 Safe
Runs only apps that you approve, in verified combinations only

Cannot access unauthorized websites or data sources

Private email / messaging system -- no phishing or spam

Password protected (with additional authentication methods available)

Theft deterrent - cannot be re-purposed as a regular tablet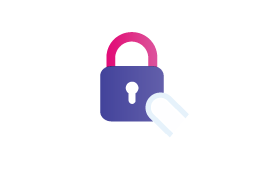 Secure
Only "company" data on device

No unauthorized download or upload sources / destinations

White list/ black list for websites and messaging

No pass-through to other websites

Back-ups to authorized site only

Data encryption and storage policy enforcement
---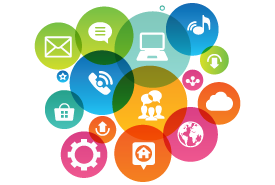 FEATURES
Installs on mass-market Android tablet hardware


Overlays standard Android OS with the proprietary SimpliCC OS that has been customized and restricted to run only approved apps within an verified, secure environment – the workspace


Fully customizable limits on device functionality and accessibility


Complete, remote control of OS and applications updates, settings and notifications


Built-in remote training and support with audio and virtual pointer technology


Two-way communications and video calling


Secure communications and data storage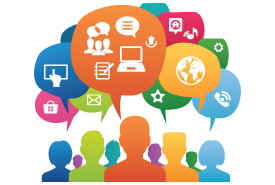 BENEFITS
Gives the user access to only the necessary tools and content required, simplifying the end-user experience and increasing efficiency, productivity and security

No user apps, downloads or personal data can be loaded on the device to prevent virus or malware being introduced into the system

Reduces IT labour costs through simplified mobile-user management tools and application management costs as there is no need for a complex and expensive EMM / MDM / MAM solution

Allows for highly-effective remote end-user support, management and training. Provides administrators with a secure, low-cost solution for communicating with and managing remote and mobile users

Security and theft deterrent as devices cannot be used for any other purpose if lost or stolen. Data on device cannot be accessed

Takes advantage of Google's Android OS market proliferation and open source architecture, for ongoing support, development, partnering and security
---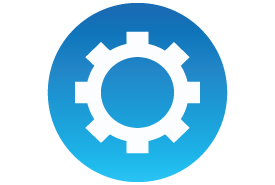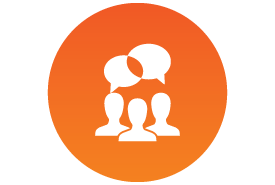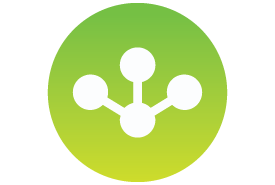 The Simpli-CC Platform delivers an evolving suite of solutions

SOFTWARE
Mobile device software - highly configurable operating system

MIDDLE-WARE
Middle-ware stacks for administering and managing dedicated tablets and users

APPLICATIONS
Application layer for interfacing with existing enterprise software applications
---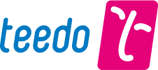 Simpli also builds applications
Simpli uses its own SimpliCC software platform for its development of Teedo™, a tablet-based communicating appliance for the seniors. Teedo reduces the complexity of mobile devices and their applications, and provides users with intuitive single-button functionality.
Teedo allows seniors to remain socially engaged with remote or busy family and friends at a touch of a button. Keeping in touch is particularly important during the current pandemic situation.